New Initiatives for Outreach to Support Small Business Entrepreneurs' Dreams
The Small Business Innovation Research (SBIR) and Small Business Technology Transfer (STTR) programs are congressionally mandated initiatives providing funding to small businesses that have promising ideas with potential for commercialization. These programs are in place across many federal agencies and are vital to supporting and moving from the laboratory bench to the marketplace creative science generated by a diverse group of entrepreneurial thinkers, including those who may not have had the opportunity to pursue traditional academic or scientific career paths. Bringing together a greater variety of ideas and perspectives in any venture, including science and business, increases the chances that even more creative ideas, discoveries, and projects will be developed.
Innovation and broad perspectives are especially important in biomedical research, where solutions can affect people's lives on a fundamental level. Ensuring that people with a wide variety of life experiences can participate in scientific breakthroughs and apply them to solve real-life problems is one of the best ways to foster innovation and technology development. Because many groups have been underrepresented in both biomedical research and entrepreneurial efforts, the National Institutes of Health (NIH) has increased its efforts to reach out to women-owned and socially and economically disadvantaged businesses.
The most important way to increase diversity among grant awardees is to increase the diversity of the applicant pool, which makes outreach particularly important. For example, many Small Business Program Managers look for events or conferences that may attract members of underrepresented groups and attend these events to promote awareness of their programs among potential applicants.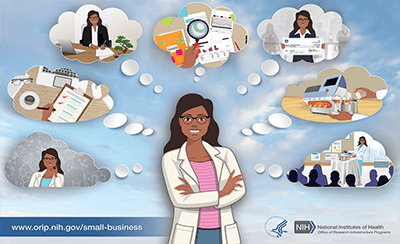 Figure 1. ORIP supports an entrepreneur's dreams of making her ideas a reality. Image courtesy of ORIP.
Additional effort often is required to reach communities that have been underserved by biomedical research and those who have had fewer opportunities to participate in science as researchers or entrepreneurs. To ensure that information about its SBIR and STTR programs is available to a wide range of potential applicants, the Office of Research Infrastructure Programs (ORIP) has added several resources to its Small Business website (Figure 1). Featured success stories from entrepreneur scientists describe the challenges and rewards of preparing a small business grant application. These narratives provide new applicants, especially those from women-owned and socially and economically disadvantaged small businesses, with more insight about what it takes to apply.
ORIP's website includes a Small Business Toolbox to help applicants get started in learning about the program and the process of applying for SBIR/STTR grants. The Toolbox includes two introductory animated videos that provide tips for creating a small business and an overview of NIH-specific small business grant support. These short videos give potential applicants a broad overview of what they will need to know before applying for an NIH small business grant and before selecting the Institute or Center to which they will apply. The Toolbox webpage also provides a link to a fact sheet with more detail about the grant application process. ORIP recently developed a Spanish-language version of this fact sheet.
ORIP's Small Business website includes a step-by-step guide with a tool that walks potential applicants through the SBIR/STTR grant application process and helps them determine whether ORIP is the right fit for their research ideas. Finally, ORIP has drafted a flyer with links to resources from many other NIH Institutes and Centers that participate in the SBIR/STTR programs to help applicants learn about the overall application process.
By offering many resources in one place—including broad overviews and links to detailed information—ORIP makes it easy for people from different backgrounds to get started in applying for grants to support small business ventures. ORIP's goal is to support diverse and creative ideas—born at the lab bench—and propel them into the development of new technologies that benefit biomedical research and lead to improved human health.  
Last updated: 03-01-2021