ARRA Program: Awards
The American Recovery and Reinvestment Act of 2009 (ARRA) appropriated $1 billion for the construction and renovation of biomedical research facilities across the United States. A total of 148 ARRA awards were granted through ORIP to support the construction or renovation of 64 animal facilities, 56 research laboratories, 17 clinical research facilities or laboratories, 8 imaging facilities, and 7 data centers.
The nation's biomedical research enterprise is the beneficiary of more than 3.36 million square feet of newly constructed or renovated biomedical research space funded by ARRA. The ARRA funds were allocated for the construction and renovation of research, animal, and core facilities, which comprise 54%, 30%, and 16% of the of the entire obligation, respectively. These facilities have helped enable research in a broad array of scientific areas, including HIV/AIDS, aging, cancer, cardiovascular diseases, respiratory diseases, and infectious diseases. Data self-reported by NIH grantees suggest that the ARRA-funded construction projects have created thousands of jobs in the biomedical construction industry that would not have been possible without the ARRA funding.
See below to read about the outcomes of the ARRA investment in several featured biomedical research facilities.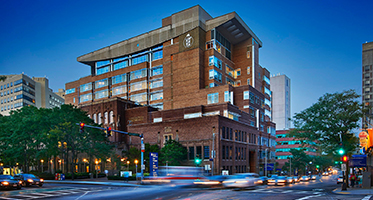 Dr. Frank Slack, Director of the Harvard Medical School Initiative for RNA Medicine (HIRM), envisions a promising future for RNA-based therapeutics.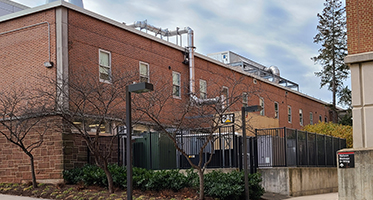 In 2010, the Rutgers University Cell and DNA Repository (RUCDR) was awarded nearly $10 million (C06RR030323) to renovate space for a core facility offering biological sample storage and repository services.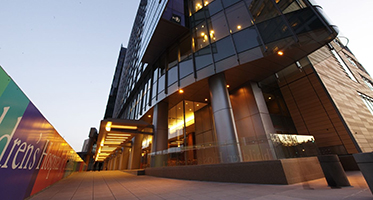 Located within the heart of the Children's Hospital of Philadelphia (CHOP) Research Institute, the Clinical Vector Core (CVC) fills a unique role within the biomedical research community.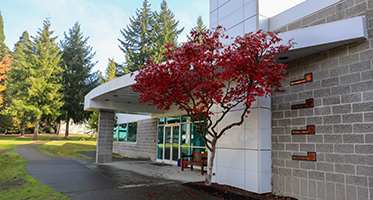 Composed of 86 billion neurons and an array of intricate structures, the human brain is a complex organ that regulates every process within the body.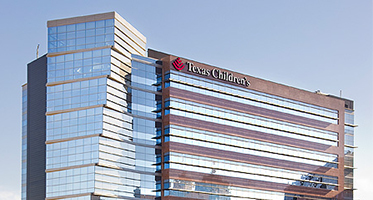 Many people today use touchscreen devices to manage or control various aspects of their lives, such as food deliveries, home lighting, and video entertainment.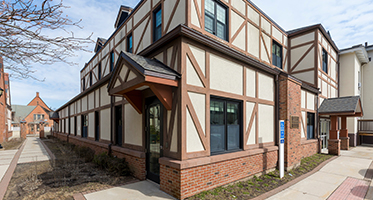 An estimated 200,000 people undergo bariatric surgery—commonly known as weight-loss surgery—in the United States annually, according to the American Society for Metabolic and Bariatric Surgery.
See below for more information on all ARRA awards awarded through ORIP. Click on the map to see a list of projects funded in a chosen state, or select filters in the table to separate the awards by state and/or facility type.
| Grant Number | Year | PI Name | Facility Type | Institution | State | Award ($) |
| --- | --- | --- | --- | --- | --- | --- |
| G20RR25856 | 2009 | John D. Young | Animal Facility | Cedars-Sinai Medical Center | CA | $50,000 |
| G20RR25852 | 2009 | Jeffrey D. Wyatt | Animal Facility | University of Rochester | NY | $151,463 |
| G20RR21375 | 2009 | Richard E. Fish | Animal Facility | North Carolina State University Raleigh | NC | $161,470 |
| G20RR23988 | 2009 | Mark M. Klinger | Animal Facility | Nathan S. Kline Institute for Psychiatric Research | NY | $225,750 |
| G20RR25783 | 2009 | Joseph T. Newsome | Animal Facility | University of Pittsburgh at Pittsburgh | PA | $290,204 |
| G20RR25793 | 2009 | Aaron L. Olsen | Animal Facility | Utah State University | UT | $454,357 |
| G20RR24830 | 2009 | Thomas E. Zimmerman | Animal Facility | State University New York Stony Brook | NY | $475,670 |
| G20RR25842 | 2009 | Sander O. Hacker | Animal Facility | University of Texas Health Science Center San Antonio | TX | $475,781 |
| G20RR25844 | 2009 | Kim E. Saunders | Animal Facility | Oregon Health and Science University | OR | $476,304 |
| G20RR25863 | 2009 | Sue Vandewoude | Animal Facility | Colorado State University-Fort Collins | CO | $478,393 |
| G20RR25835 | 2009 | Jori K. Leszczynski | Animal Facility | National Jewish Health | CO | $489,880 |
| G20RR25860 | 2009 | Robert C. Dysko | Animal Facility | University of Michigan at Ann Arbor | MI | $492,780 |
| G20RR25832 | 2009 | Victor S. Lukas | Animal Facility | University of California Davis | CA | $493,094 |
| G20RR25864 | 2009 | Phil J. Richter | Animal Facility | University of California San Diego | CA | $494,850 |
| G20RR23938 | 2009 | Mary Ann McCrackin | Animal Facility | University of Montana | MT | $496,613 |
| G20RR23951 | 2009 | Michael P. Sarras | Animal Facility | Rosalind Franklin University of Medicine & Science | IL | $496,917 |
| G20RR25858 | 2009 | Samuel C. Cartner | Animal Facility | University of Alabama at Birmingham | AL | $499,105 |
| G20RR24832 | 2009 | Karen L. Krueger | Animal Facility | Schepens Eye Research Institute | MA | $499,207 |
| G20RR25828 | 2009 | Beverly J. Gnadt | Animal Facility | Georgetown University | DC | $499,538 |
| G20RR24012 | 2009 | Awadh A. Binhazim | Animal Facility | Meharry Medical College | TN | $499,688 |
| G20RR24810 | 2009 | Robert J. Adams | Animal Facility | Johns Hopkins University | MD | $500,000 |
| G20RR24844 | 2009 | Harry N. Shair | Animal Facility | New York State Psychiatric Institute | NY | $500,000 |
| G20RR25833 | 2009 | John N. Norton | Animal Facility | Duke University | NC | $500,000 |
| G20RR25834 | 2009 | Phillippe J. Baneux | Animal Facility | Northwestern University at Chicago | IL | $500,000 |
| G20RR25854 | 2009 | Kenneth Lopez | Animal Facility | SRI International | CA | $500,000 |
| G20RR25855 | 2009 | Bruce A. Scharf | Animal Facility | University of Medicine and Dentistry of N.J.-Medical School | NJ | $500,000 |
| G20RR25865 | 2009 | Michael J. Hawken | Animal Facility | New York University | NY | $500,000 |
| G20RR25862 | 2009 | Jon D. Reuter | Animal Facility | Salk Institute for Biological Studies | CA | $500,000 |
| G20RR24811 | 2009 | Richard B. Huneke | Animal Facility | Drexel University | PA | $500,000 |
| C06RR30411 | 2010 | Berger-Sweeney | Animal Facility | Tufts University Medford | MA | $638,930 |
| C06RR32709 | 2011 | Saverio V. Capuano | | University of Wisconsin Madison | WI | $915,523 |
| G20RR31082 | 2010 | Paul V. McDonough | Data Center | Forsyth Institute | MA | $1,356,449 |
| C06RR28742 | 2010 | Philip Stashenko | Animal Facility, Clinical Research Facility, Research Laboratory | Forsyth Institute | MA | $1,557,486 |
| C06RR28581 | 2010 | John V. Frangioni | Imaging Facility | Beth Israel Deaconess Medical Center | MA | $1,793,470 |
| G20RR30835 | 2010 | Gregory J. Gores | Animal Facility | Mayo Clinic | MN | $1,911,769 |
| G20RR30997 | 2010 | Katherine A. High | Research Laboratory | Childrens Hospital of Philadelphia | PA | $1,967,936 |
| C06RR28655 | 2010 | Jaroslaw P. Maciejewski | Research Laboratory | Cleveland Clinic Lerner College of Medicine-Case Western Reserve University | OH | $2,039,261 |
| G20RR31199 | 2010 | Margaret A. Shupnik | Imaging Facility | University of Virginia Charlottesville | VA | $2,040,641 |
| C06RR20704 | 2009 | Robert E. Braun | Data Center | Jackson Laboratory | ME | $2,101,800 |
| G20RR31092 | 2010 | William J. Hendry | Research Laboratory | Wichita State University | KS | $2,190,994 |
| G20RR30872 | 2010 | Carlos Virgous | Animal Facility | Meharry Medical College | TN | $2,693,442 |
| G20RR30939 | 2010 | Richard H. Kennedy | Data Center | Loyola University Chicago | IL | $2,701,560 |
| C06RR20559 | 2009 | Holly Moore | Animal Facility | New York State Psychiatric Institute | NY | $2,782,895 |
| C06RR20578 | 2010 | Harold L. Paz | Research Laboratory | Pennsylvania State Univ Hershey Medical Center | PA | $2,786,306 |
| G20RR30883 | 2010 | Donald H. Dehayes | Clinical Research Facility | University of Rhode Island | RI | $2,844,548 |
| C06RR28781 | 2010 | Gilbert C. White | Clinical Research Facility | Bloodcenter of Wisconsin, Inc. | WI | $2,932,669 |
| C06RR28654 | 2010 | Harold I. Schwartz | Imaging Facility | Hartford Hospital | CT | $3,271,573 |
| C06RR28629 | 2010 | Michael D. Hopkins | Research Laboratory | University of Chicago | IL | $3,376,082 |
| G20RR31077 | 2010 | Mark S. Paller | Research Laboratory | University of Minnesota Twin Cities | MN | $3,453,917 |
| C06RR28658 | 2010 | Glen A. Laine | Research Laboratory | Texas A&M University | TX | $3,529,612 |
| G20RR30871 | 2010 | Russel A. Poldrack | Imaging Facility | University of Texas Austin | TX | $3,841,038 |
| C06RR20540 | 2009 | John N, Forrest | Research Laboratory | Mount Desert Island Biological Lab | ME | $3,863,077 |
| C06RR20088 | 2010 | Michael J. Oglesbee | Research Laboratory | Ohio State University | OH | $3,920,956 |
| C06RR20533 | 2010 | Mark J. Rudin | Animal Facility | Boise State University | ID | $3,978,104 |
| C06RR20547 | 2010 | Alan Artibise | Research Laboratory | University of Texas Brownsville & Southmost College | TX | $3,993,085 |
| C06RR22120 | 2010 | Daniel M. Dorsa | Animal Facility | Oregon Health and Science University | OR | $3,999,496 |
| C06RR22139 | 2010 | Melween I. Martinez | Clinical Research Facility, Animal Facility | University of Puerto Rico Medical Sciences | PR | $4,000,000 |
| C06RR28684 | 2010 | Paul L. Koch | Animal Facility | University of California Santa Cruz | CA | $4,115,581 |
| C06RR22111 | 2009 | Peter Lange | Animal Facility | Duke University | NC | $4,213,882 |
| G20RR30854 | 2010 | Daniel M. Dorsa | Research Laboratory | Oregon Health and Science University | OR | $4,380,000 |
| C06RR22059 | 2010 | William R. Brody | Data Center | Salk Institute for Biological Studies | CA | $4,429,620 |
| G20RR31125 | 2010 | Steven F. Warren | Research Laboratory | University of Kansas Lawrence | KS | $4,657,861 |
| G20RR30966 | 2010 | Howard J. Federoff | Animal Facility | Georgetown University | DC | $4,671,189 |
| C06RR20132 | 2010 | Kelvin P. Lee | Research Laboratory | Roswell Park Cancer Institute Corp | NY | $4,675,896 |
| G20RR30884 | 2010 | Sharron S. Quisenberry | Animal Facility | Iowa State University | IA | $4,791,965 |
| C06RR28634 | 2010 | Shuk-Mel Ho | Research Laboratory | University of Cincinnati | OH | $4,819,500 |
| G20RR30839 | 2010 | Jane E. Smith | Clinical Research Facility | University of New Mexico | NM | $4,845,461 |
| C06RR20555 | 2009 | Francis L. Macrina | Research Laboratory | Virginia Commonwealth University | VA | $4,990,000 |
| C06RR28609 | 2010 | Albert E. Reece | Research Laboratory | University of Maryland Baltimore | MD | $5,000,000 |
| C06RR20539 | 2009 | David T. Wong | Research Laboratory | University of California Los Angeles | CA | $5,073,075 |
| G20RR30890 | 2010 | Terence R. Flotte | Research Laboratory | University of Massachusetts Medical School-Worcester | MA | $5,237,834 |
| C06RR20544 | 2010 | Robert D. Hall | Animal Facility | University of Missouri-Columbia | MO | $5,350,000 |
| C06RR30321 | 2010 | Edelgard Wulfert | Research Laboratory | State University of New York at Albany | NY | $5,370,429 |
| C06RR30481 | 2010 | Andrel E. Ruckenstein | Research Laboratory | Boston University | MA | $5,882,526 |
| C06RR30510 | 2010 | Clifford R. Lyons | Animal Facility | Colorado State University-Fort Collins | CO | $6,063,912 |
| G20RR31051 | 2010 | Steven E. Seltzer | Imaging Facility | Brigham and Women's Hospital | MA | $6,089,770 |
| G20RR31064 | 2010 | James W. Tracy | Animal Facility | University of Kentucky | KY | $6,428,471 |
| C06RR30610 | 2010 | Eric M. Reiman | Imaging Facility | Banner Alzheimer's Institute | AZ | $6,530,203 |
| C06RR20609 | 2010 | Kathleen T. Brady | Research Laboratory | Medical University of South Carolina | SC | $6,616,774 |
| C06RR28626 | 2010 | Steven E. McKenzie | Research Laboratory | Thomas Jefferson University | PA | $6,651,849 |
| C06RR30597 | 2010 | Lamar Davis | Clinical Research Facility | Access Community Health Network | IL | $6,716,558 |
| G20RR31203 | 2010 | David Hellmann | Imaging Facility | Johns Hopkins Bayview Medical Center | MD | $7,000,028 |
| C06RR30593 | 2010 | Stephen M. Prescott | Clinical Research Facility | Oklahoma Medical Research Foundation | OK | $7,030,924 |
| C06RR20603 | 2009 | James F. Kurose | Research Laboratory | University of Massachusetts Amherst | MA | $7,091,800 |
| G20RR30969 | 2010 | Albert E. Reece | Research Laboratory | University of Maryland Baltimore | MD | $7,329,060 |
| C06RR30495 | 2010 | Bert B. Boyer | Clinical Research Facility | University of Alaska Fairbanks | AK | $7,425,000 |
| C06RR30356 | 2010 | Mary H. Mundt | Clinical Research Facility | Michigan State University | MI | $7,479,525 |
| G20RR31130 | 2010 | Marc E. Lalande | Animal Facility | University of Connecticut School of Medicine/Dental Medicine | CT | $7,937,037 |
| C06RR20606 | 2010 | Charles G. Riordan | Animal Facility | University of Delaware | DE | $8,000,000 |
| C06RR20096 | 2010 | Prem S. Paul | Research Laboratory | University of Nebraska Lincoln | NE | $8,000,000 |
| C06RR20081 | 2010 | Michael R. Grever | Research Laboratory | Ohio State University | OH | $8,000,000 |
| C06RR20563 | 2010 | Kenneth H. Cowan | Research Laboratory | University of Nebraska Medical Center | NE | $8,000,000 |
| C06RR22061 | 2010 | William R. Harvey | Research Laboratory | Hampton University | VA | $8,000,000 |
| C06RR22050 | 2009 | Jonathan D. Chernoff | Animal Facility | Fox Chase Cancer Center | PA | $8,000,000 |
| C06RR22056 | 2010 | Thomas Parks | Research Laboratory | University of Utah | UT | $8,000,000 |
| G20RR31063 | 2010 | David S. Wilkes | Clinical Research Facility | Indiana University | IN | $8,386,919 |
| G20RR30832 | 2010 | William S. Ball | Animal Facility | University of Cincinnati | OH | $8,439,998 |
| G20RR30956 | 2010 | Susan R. Wente | Research Laboratory | Vanderbilt University | TN | $8,675,794 |
| C06RR29957 | 2010 | Kimberly A. Espy | Animal Facility | University of Oregon | OR | $9,117,040 |
| C06RR30651 | 2010 | Gregory A. Ordway | Research Laboratory | East Tennessee State University | TN | $9,127,509 |
| C06RR30503 | 2010 | Vincent P. Verdile | Research Laboratory | Albany Medical College | NY | $9,173,559 |
| G20RR30947 | 2010 | Carolyn W. Slayman | Animal Facility | Yale University | CT | $9,197,360 |
| C06RR30432 | 2010 | Thomas A. Colacchio | Research Laboratory | Dartmouth College | NH | $9,302,291 |
| G20RR30901 | 2010 | Dafna Bar-Sagi | Animal Facility | New York University School of Medicine | NY | $9,339,773 |
| G20RR30856 | 2010 | Mark T. Groudine | Data Center | Fred Hutchinson Cancer Research Center | WA | $9,359,225 |
| C06RR30323 | 2010 | Jay A. Tischfield | Research Laboratory | Rutgers University-New Brunswick | NJ | $9,492,078 |
| C06RR30434 | 2010 | Barbara Garcia | Clinical Research Facility | San Francisco Department of Public Health | CA | $9,508,907 |
| C06RR30491 | 2010 | Allen M. Spiegel | Research Laboratory | Albert Einstein College of Medicine/Yeshiva University | NY | $9,532,509 |
| G20RR30860 | 2010 | Shlomo Melmed | Research Laboratory | Cedars-Sinai Medical Center | CA | $9,552,872 |
| G20RR31043 | 2010 | Paul B. Roth | Research Laboratory | University of New Mexico Health Sciences Center | NM | $9,586,673 |
| C06RR30519 | 2010 | David I. Meyer | Research Laboratory | LA BioMed Research Institute/Harbor UCLA Medical Center | CA | $9,711,810 |
| C06RR30625 | 2010 | William M. Pierce | Animal Facility | University of Louisville | KY | $9,774,453 |
| G20RR31196 | 2010 | Valerie C. Montgomery-Rice | Research Laboratory | Morehouse School of Medicine | GA | $9,850,000 |
| C06RR30655 | 2010 | David L. Crowe | Clinical Research Facility | University of Illinois at Chicago | IL | $9,915,615 |
| G20RR30893 | 2010 | Michael Purdy | Data Center | Columbia University New York Morningside | NY | $9,963,289 |
| C06RR30309 | 2010 | Dennis S. Charney | Research Laboratory | Mount Sinai School of Medicine | NY | $9,989,340 |
| C06RR29923 | 2010 | Peter D. Emanuel | Research Laboratory | University of Arkansas for Medical Sciences | AR | $10,458,675 |
| C06RR30024 | 2010 | Larry R. Kaiser | Research Laboratory | Temple University | PA | $11,851,780 |
| C06RR30131 | 2010 | John C. Hamminger | Animal Facility | University of California Irvine | CA | $12,970,423 |
| C06RR30192 | 2010 | Glen N. Gaulton | Research Laboratory | University of Pennsylvania | PA | $12,998,888 |
| C06RR29949 | 2010 | John D. Clements | Research Laboratory | Tulane University of Louisiana | LA | $13,533,254 |
| C06RR30081 | 2010 | Larry A. Walker | Research Laboratory | University of Mississippi | MS | $13,915,445 |
| C06RR29843 | 2010 | Arthur S. Levine | Research Laboratory | University of Pittsburgh at Pittsburgh | PA | $13,986,243 |
| C06RR29841 | 2010 | Samuel L. Stanley | Animal Facility | State University New York Stony Brook | NY | $14,179,569 |
| C06RR29813 | 2010 | Dallas M. Hyde | Animal Facility | University of California Davis | CA | $14,228,198 |
| C06RR30072 | 2010 | Larry J. Shapiro | Data Center | Washington University | MO | $14,273,023 |
| C06RR30158 | 2010 | Phil J. Richter | Animal Facility | University of California San Diego | CA | $14,287,680 |
| C06RR29870 | 2010 | Samuel J. Strada | Animal Facility, Research Laboratory | University of South Alabama | AL | $14,506,327 |
| C06RR30016 | 2010 | Glenn H. Dillon | Animal Facility | West Virginia University | WV | $14,590,939 |
| C06RR29852 | 2010 | Marco Pahor | Clinical Research Facility | University of Florida | FL | $14,682,885 |
| C06RR29858 | 2010 | Thomas J. Leblanc | Research Laboratory, Imaging Facility | University of Miami Coral Gables | FL | $14,821,565 |
| C06RR29919 | 2010 | James S. Jackson | Clinical Research Facility | University of Michigan at Ann Arbor | MI | $14,824,023 |
| C06RR29930 | 2010 | Mary J. Kennett | Animal Facility | Pennsylvania State University-University Park | PA | $14,830,000 |
| C06RR30135 | 2010 | Stuart Zola | Animal Facility | Emory University | GA | $14,868,223 |
| C06RR29816 | 2010 | Robert N. Golden | Clinical Research Facility | University of Wisconsin Madison | WI | $14,873,525 |
| C06RR29921 | 2010 | Robert L. Johnson | Animal Facility | Rutgers University Medical School | NJ | $14,883,686 |
| C06RR29965 | 2010 | Huda Y. Zoghbi | Research Laboratory | Baylor College of Medicine | TX | $14,895,273 |
| C06RR30426 | 2010 | Paula M. Lutz | Research Laboratory | Montana State University-Bozeman | MT | $14,896,564 |
| C06RR30143 | 2010 | Richard J. Kuhn | Research Laboratory | Purdue University West Lafayette | IN | $14,902,414 |
| C06RR29869 | 2010 | Nancy C. Andrews | Animal Facility | Duke University | NC | $14,916,552 |
| C06RR29931 | 2010 | Peter C. Whybrow | Clinical Research Facility | University of California Los Angeles | CA | $14,920,230 |
| C06RR30414 | 2010 | Johs G. Fitz | Research Laboratory | University of Texas Southwestern Medical Center at Dallas | TX | $14,954,444 |
| C06RR29946 | 2010 | Michael J. Klag | Clinical Research Laboratory | Johns Hopkins University | MD | $14,984,116 |
| C06RR30524 | 2010 | Leslie P. Tolbert | Animal Facility | University of Arizona | AZ | $14,996,000 |
| C06RR29910 | 2010 | Thomas J. Kelly | Research Laboratory | Sloan-Kettering Institute for Cancer Research | NY | $14,999,999 |
| C06RR30428 | 2010 | Thomas R. Cech | Research Laboratory | University of Colorado at Boulder | CO | $15,000,000 |
| C06RR30112 | 2010 | Jeffrey S. Akman | Research Laboratory | George Washington University | DC | $15,000,000 |
| C06RR30115 | 2010 | James G. Fox | Animal Facility | Massachusetts Institute of Technology | MA | $15,000,000 |