Genomic Sequencing to Establish a Macaque Genotype and Phenotype Research Resource
Grant Number: R24 OD021324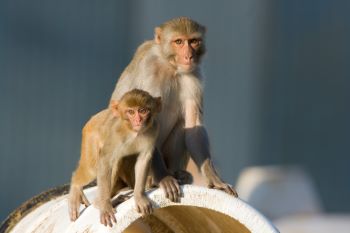 Research Emphasis/Objectives
The Macaque Genotype and Phenotype (mGAP) resource is producing genome-wide variant data from hundreds of rhesus macaques to establish the first centralized database enabling access to, and comparison of, rhesus macaque genotype data across all National Primate Research Centers (NPRCs). This resource expedites rhesus macaque genotype–phenotype analysis and the discovery of new nonhuman primate models of human disease.
Services Provided
The mGAP research resource (mgap.ohsu.edu) contains roughly 30 million sequence variants identified in 1,200 rhesus macaques located at six NPRCs. mGAP's variant search, based on either macaque or human reference coordinates, enables the discovery of individual macaques across the NPRC system that carry a particular genotype of interest. In addition, by linking mGAP variant data to human-based annotations and the Online Mendelian Inheritance in Man (OMIM), one can also search for variants based on phenotype of interest and identify individuals that carry those alleles.  
Animals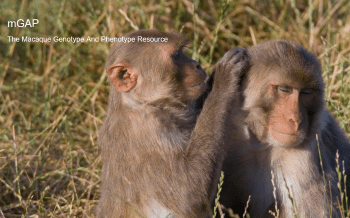 Rhesus macaques (Macaca mulatta)
Biological Materials
Genotyping
Single-nucleotide variants (SNVs) are identified from both whole genome and whole exome data using state-of-the art bioinformatics approaches.
Contact Information
Oregon National Primate Research Center
Oregon Health & Science University
505 N.W. 185th Avenue
Beaverton, OR 97006-3499
ONPRC | OHSU
Principal Investigator
Betsy Ferguson, Ph.D.
Phone: 503-533-2403
Fax: 503-690-5384
fergusob@ohsu.edu
Last updated: 08-18-2021