Emory National Primate Research Center
Grant Number: P51 OD011132
Research Emphasis/Objectives
The Emory National Primate Research Center conducts essential basic science and translational research to discover causes, preventions, treatments, and cures to help people across generations and the world live longer, healthier lives.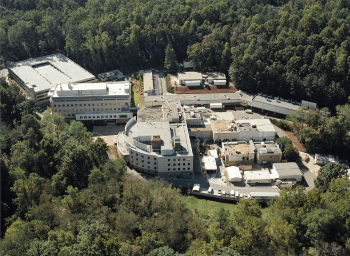 Current Research
The mission of the Division of Behavioral Neuroscience and Psychiatric Disorders (BNPD) is to conduct basic and translational research to better understand the neurobiological mechanisms underlying behaviors relevant to developmental and psychiatric conditions, such as autism spectrum disorders (ASDs), anxiety-related disorders, depression, and addiction vulnerability. BNPD faculty members use state-of-the-art neural circuit–level approaches to make rapid discoveries in rodent models that can then be translated to nonhuman primate (NHP) models and humans, with the ultimate goal of translating these discoveries into novel treatment strategies to improve mental health. Techniques division researchers use include electrophysiology, epigenetics, chemogenetics (DREADDs), optogenetics, and CRISPR genome editing.
Researchers in the Emory Division of Developmental and Cognitive Neuroscience (DCN) examine the neurobiology of social and emotional behavior, and cognition across the life span, providing NHP models for various neuropsychiatric disorders. These include stress-related and neurodevelopmental disorders, such as anxiety, depression, substance use disorder, schizophrenia, ASD, attention-deficit/hyperactivity disorder (ADHD), Alzheimer's disease, and obesity. Additionally, researchers investigate the comparative aspects of cognitive functions, such as memory and language. Faculty members use state-of-the-art technology (behavior, cognition, genomics, brain transient activation/inactivation, and neuroimaging, including PET) to manipulate neurobiology and capture resulting changes in complex social, emotional, and cognitive behavior. Division researchers carry out studies at both of the Center's locations: the Main Center on Emory's campus in Atlanta, GA, and the Field Station in Lawrenceville, GA.
The Emory Division of Microbiology and Immunology provides leadership, resources, and training to advance molecular and biological approaches to understand, prevent, and treat infectious diseases. By using NHPs and rodents to study the progression of disease and to test new approaches to prevent and treat these infections in the most relevant animal models, Emory scientists provide the basic biomedical research that eventually will result in novel strategies for treatment and prevention of infectious diseases in humans. Current research in the Division of Microbiology and Immunology focuses on vaccines and treatments for HIV and AIDS, pathogenesis of immunodeficiency virus infections in NHPs, comparative AIDS research, immunopathogenesis of hepatitis C virus, studies of novel candidate vaccines for Zika virus, and group A Streptococccus infections.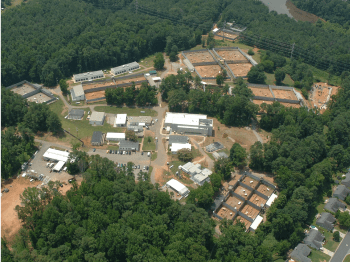 Researchers in the Emory Division of Neuropharmacology and Neurologic Diseases are working to advance the understanding of the active human brain through studies focusing on the development and function of the nervous system, as well as anatomical differences seen when neurological disorders are present. Faculty in the Division use interdisciplinary approaches in NHP models to study a variety of translational problems in neuroscience, including neurodegenerative diseases (Alzheimer's, Parkinson's, Huntington's), basal ganglia and motor function, neurobiology of stroke and epilepsy, and evolutionary biology. Our long-term goal is to develop the knowledge necessary for improved treatment of specific neurological and psychiatric disorders.
The Emory National Primate Research Center provides pilot project research awards that provide 1 year of support for up to $70,000 in direct costs. Although the awards are open to all investigators, ORIP guidelines require the direct involvement of an Emory Core Scientist. Emory especially encourages applications from researchers outside the Center, early-career investigators, and those new to the use of nonhuman primates (NHPs) in research, as well as applications that propose translational research projects. The research projects are judged on their potential to generate high-impact preliminary data that will result in research project grants from outside sources and in peer-reviewed publications. Additionally, they must follow ORIP guidelines.
Services Provided
As one of seven National Primate Research Centers (NPRCs), Emory provides specialized scientific resources, expertise, and training opportunities for work with NHPs. Researchers interested in conducting work at the Center must submit a Study Intent Questionnaire. To request the questionnaire, please send an email to [PENDING]. Emory staff is available to assist collaborating researchers with research proposals, budgets, and funding requests.
Rhesus macaque (Macaca mulatta)
Cynomolgus macaque (M. fascicularis)
Sooty mangabey (Cercocebus atys)
Squirrel monkey (Saimiri sciureus)
Chimpanzees (Pan troglodytes)
Biomarkers Core
Comparative AIDS Core
Nonhuman Primate Genomics Core
Tetramer Core
Virology Core
Emory Imaging Core
NPRC Research and Capabilities Inventory Website
Biological Material Procurement Program
Center for AIDS Research (CFAR)
Clinical Resources
Emory Vaccine Center
Nonhuman Primate DNA Bank
Transgenic Huntington's Disease Monkey Resource (THDMR)
Morris K. Udall Center of Excellence for Parkinson's Disease Research
Contact Information
Emory National Primate Research Center
Emory University
954 North Gatewood Road, NE
Atlanta, GA 30329
enprc.emory.edu
nprc.org
@NPRCnews
Principal Investigator
Ravi I. Thadhani, M.D., M.P.H.
Executive Vice President for Health Affairs, Emory University
Executive Director, Woodruff Health Sciences Center
Director
R. Paul Johnson, M.D.
Center Director
Phone: 404-727-7707
rpaul.johnson@emory.edu
Last updated: 11-30-2023