NIH ARRA Program Funds Infrastructure for Modern Nonhuman Primate Research
Many people today use touchscreen devices to manage or control various aspects of their lives, such as food deliveries, home lighting, and video entertainment. At the Oregon National Primate Research Center (ONPRC), laboratory monkeys are able to learn to use touchscreen technologies in a remarkably similar way. Located within the West Campus of Oregon Health & Science University (OHSU), the ONPRC enables researchers to study nonhuman primates (NHPs) in a variety of settings using state-of-the-art monitoring and experimental systems (Figure 1).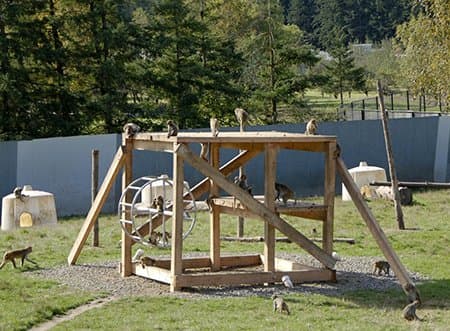 Figure 1. A group of rhesus macaques housed within the facilities at the Oregon National Primate Research Center. Photo courtesy of Oregon Health & Science University.
These capabilities were made possible by an ORIP award (C06RR016518) administered through the 2009 American Recovery and Reinvestment Act (ARRA) grant program, the goals of which were to stimulate the U.S. economy, create and preserve jobs, and advance scientific research. A total of 148 ARRA awards were granted through ORIP to support the construction or renovation of 64 animal facilities, 56 research laboratories, 17 clinical research facilities or laboratories, 8 imaging facilities, and 7 data centers.
The ARRA award funded the construction of an animal facility within an existing shell space addition to the Animal Services Building on OHSU's campus (Figure 2). The grant-supported space consisted of 10,393 net square feet and included four isolated behavior testing suites, as well as a number of animal-holding rooms. More recently, these rooms have been fitted with touchscreen computers that can be programmed for various cognitive tasks. The space is used for studying a range of scientific topics, including addiction, vision, neurodegeneration, neurophysiology, brain development, aging, and hearing.
Dr. Kathleen Grant, Chief and Professor at the Division of Neuroscience at the ONPRC, explained that the facility was designed to accommodate numerous experimental approaches. She uses the space to understand individual differences in perception of intoxication and predisposition to heavy drinking. For her experiments, the animals are taught to use touchscreen computers that her team's engineers have programmed to dispense food and fluids. The animals also are taught to use the screens to complete cognitive assessments comparable to those that have been validated in humans, such as the Wisconsin Card Sorting Test.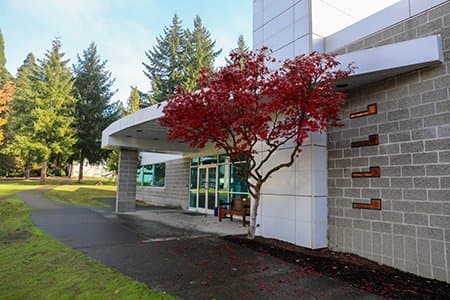 Figure 2. An award administered through the 2009 American Recovery and Reinvestment Act funded the construction of a new research facility at the Oregon National Primate Research Center. Photo courtesy of Oregon Health & Science University.
Dr. Grant stated that behavioral assessments were a key driver in the initial design of the space. "The underlying motivation was clear: that we would be remiss not to have a more comprehensive look at what the nonhuman primate brain is capable of in terms of learning, memory, interoception, sensory perception, and letting them explore," she emphasized. "Our group recognized that the future was going to be a deeper understanding of different types of behavior."
Dr. Grant explained that in a sense, the facility employs a well-accepted conventional design. The animals are housed in behavior testing suites for experiments, and the facility's customized design enables experimental observations of the animals to be conducted remotely from control rooms that are equipped with live video screens. Similar designs, she noted, have been used in rodent facilities for decades. In NHP facilities, however, footprint space often is at a premium. Therefore, set-aside experimental areas are highly valuable to primate research.
Looking forward, ONPRC's facilities will be upgraded as needed to meet emerging scientific needs, including enhanced capabilities for real-time wireless monitoring. Dr. Grant underscored the importance of designated infrastructure funding to address new needs in science. "I don't think our research can advance without the infrastructure advancing as well," she reflected. She noted that ONPRC's various facilities represent the notable progress that has been made in this area over time. "You can see the different eras of knowledge and construction of what is best for the nonhuman primates. I think it's key to our advancement, and our research is much better because our facilities are kept modern."
Visit ORIP's website for more information on the ARRA program and awards.
Last updated: 07-06-2023