Hartford Hospital Uses ARRA Funds to Perform Interdisciplinary Research in Neuropsychiatry
An estimated 200,000 people undergo bariatric surgery—commonly known as weight-loss surgery—in the United States annually, according to the American Society for Metabolic and Bariatric Surgery. Patients undergo a surgical procedure that alters their stomach or intestine to help them lose weight. The long-term outcomes of bariatric surgery, however, are mixed, with some patients regaining weight. The Olin Neuropsychiatry Research Center (NRC), located on the Institute of Living campus at Hartford Hospital, is using neuroimaging data to predict the outcomes of bariatric surgery in patients (Figure 1).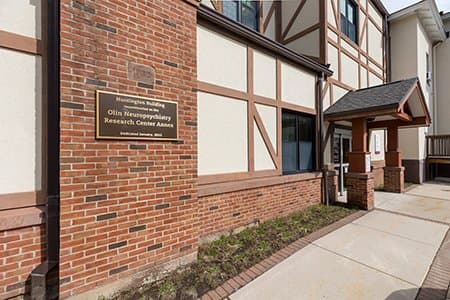 Figure 1. The annex of the Olin Neuropsychiatry Research Center, which is located on the Institute of Living campus at Hartford Hospital. Photo courtesy of Hartford HealthCare.
The NRC received funding from ORIP (C06RR028654) for the construction of a building addition, which was essential to accommodate a wide-bore magnetic resonance imaging (MRI) scanner that is used for these and many other NIH‑funded translational neuroscience studies. The addition includes an imaging scanner bay, waiting and interview rooms with specialized furniture, sample preparation areas, a biobank, and space for postdoctoral fellows. The award was administered through the 2009 American Recovery and Reinvestment Act (ARRA) grant program—whose goals were to stimulate the U.S. economy, create and preserve jobs, and advance scientific research. A total of 148 ARRA awards were granted through ORIP to support the construction or renovation of 64 animal facilities, 56 research laboratories, 17 clinical research facilities or laboratories, 8 imaging facilities, and 7 data centers.
Dr. Godfrey Pearlson, Professor of Psychiatry and Neuroscience at Yale University and Founding Director of the NRC, explained that the Center encompasses multiple NIH-funded studies in various research areas, all of which use the ORIP-funded space. These projects include not only the bariatric surgery project, but also research in attention-deficit/hyperactivity disorder, autism spectrum disorder, psychosis, opioid use disorder, alcoholism, and cannabis use. Dr. Pearlson emphasized that the NRC promotes collaboration among these research groups. He stated, "Everyone participates in the sharing of resources and techniques, so there's extensive collaboration between the different labs."
The NRC also is uniquely positioned to facilitate interactions among clinicians and researchers. The Center is located adjacent to various outpatient and inpatient clinical spaces, including an anxiety disorder center and a clinical trials unit for pharmaceutical companies. "[The clinics] provide us with patients who are literally showing up on our doorstep for treatment," Dr. Pearlson noted. "In return, we give information back directly to the clinicians." The NRC's study of bariatric surgery outcomes, which is funded by the National Institute of Diabetes and Digestive and Kidney Diseases (R01DK113408), represents one such close collaboration between laboratory and clinical researchers.
Dr. Pavlos Papasavas, Director of Surgical Research and Co-Director of Metabolic and Bariatric Surgery at Hartford Hospital, serves as co-principal investigator for the bariatric project, in collaboration with Dr. Pearlson. Dr. Papasavas explained that his team is leveraging research from other projects performed at the NRC to study obesity in the context of addiction. The team is examining how bariatric surgery changes the relationship between the brain and the gut in a large-cohort study. Participants are presented with different food-related stimuli, and the team uses MRI to capture the reaction in the brain. Previous data have indicated that 40% of the variation in outcomes from bariatric surgery can be correlated with neuroimaging data.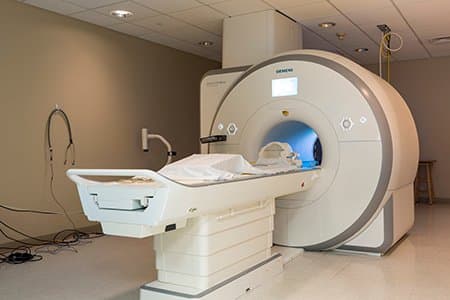 Figure 1. The Olin Neuropsychiatry Research Center's wide-bore magnetic resonance imaging scanner that is used for clinical research studies. Photo courtesy of Hartford HealthCare.
The team hopes that this research will lead to new interventions for obesity that account for the neurological dynamics that are associated with the disease. "As a researcher in obesity, I'm learning every day. I'm always amazed at how complex a disease this is, and it's a huge learning experience," Dr. Papasavas reflected. "This is my passion—to take this clinical experience and take it to colleagues [in the laboratory] to understand it better so we can provide more personalized care."
ORIP's funding has enhanced the team's capability to perform this research. The wide-bore scanner provides a space where larger participants can lie down comfortably during study visits, which can last for several hours (Figure 2). Additionally, the facility provides space for sample collection and storage, with rooms that are arranged close together for optimized workflow. Dr. Pearlson underscored the importance of funding for research infrastructure. He emphasized that construction projects, such as those awarded through the ARRA program, can help facilitate new interdisciplinary collaborations. "Scientific facilities can work to bind different kinds of research questions together so that people aren't so siloed," he emphasized. "Once you get the conversation going, then people start thinking of new ways to collaborate and new ways to measure new things more productively that might not have occurred to them otherwise."
Visit ORIP's website for more information on the ARRA program and awards.
Last updated: 04-19-2023